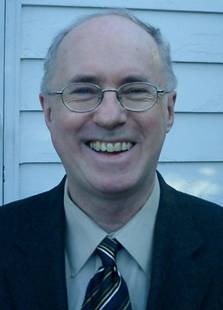 The Growth of the Liberal Soul
Guarded By Mystery: Meaning in a Postmodern Age
Read Schall on Walsh
View an excerpt from
David Walsh, The Modern Philosophical Revolution
Read the book review by David S. Pacini in Notre Dame Philosophical Reviews 2009.09.35
Read the book review by Thomas Hibbs in First Things (Dec 2009)
Read the book review by John von Heyking in Political Science Reviewer 39.1 (Fall 2010)
In The Modern Philosophical Revolution, David Walsh breaks new ground by demonstrating the continuity of European philosophy from Kant to Derrida. He argues that the modern philosophical project of turning away from faith has paradoxically brought faith back. Much of the literature on European philosophy has emphasized the breaks that have occurred in the course of two centuries of thinking. But, as Dr. Walsh argues, such a reading overlooks the extent to which Kant, Hegel, and Schelling were already engaged in the turn toward existence as the only viable mode of philosophizing. The Fideles 2009 Symposium on "The Roots of Western Culture" is devoted to discussion about Dr. Walsh's book and the return to the existential roots of faith and reason.
The Fideles 2009 Symposium: The Roots of Western Culture
Conference Program, Saturday, March 14, 2009
sponsored by Redeemer Pacific College
9:30-10:15 Dr. Steven P. Millies (University of South Carolina Aiken) paper:
"Religious Mystery and Edmund Burke's Untraveled Modernity"
10:15-10:30 coffee break
10:30-11:15 Dr. Grant Havers (Trinity Western University) keynote:
"Hegelian Christianity and the Modern Philosophical Revolution"
11:15-11:30 coffee break
11:30-12:15 Dr. C. S. Morrissey (Redeemer Pacific College) paper:
"The Luminosity of Existence"
12:30-2:30 lunch break
2:30-3:45 special conference session
on "The Greek and Christian Roots of Western Culture"
with Dr. David Klassen (Corpus Christi College, UBC) paper:
"Natural Theology and Natural Justice in Plato's Laws"
and Dr. Christine Jones (Simon Fraser University) paper:
"Broadening Reason: Benedict XVI on the Realism of Faith"
3:45-4:00 coffee break
4:00-4:45 Dr. John von Heyking (University of Lethbridge) keynote:
"Socrates and Kierkegaard on Friendship"


5:00-7:00 dinner break
7:30-9:00 Dr. David Walsh (Catholic University of America) keynote
plus moderated Q&A on "Modernity as Responsibility"

Conference takes place in Alumni Hall, at Trinity Western University
sponsored by Redeemer Pacific College
Limited seating in Alumni Hall
Call 604-888-7727 for reservations or information
Directions to Alumni Hall:
coming from the airport, take Hwy 99, then Hwy 10, then Glover Rd.
free parking at Redeemer Pacific College (#31 on the Campus Map)
Locate #23 (Reimer Student Center) on the Campus Map
Alumni Hall is on the 2nd floor of Reimer Student Center
go straight ahead out of the elevator to find Alumni Hall
Fly in to Vancouver (YVR) or Abbotsford (YXX) airport.
YXX is closer, but YVR is larger and therefore has more flight options.
check the Langley weather forecast
Nearby accomodations: Holiday Inn Express, 8750 - 204 Street
Langley Holiday Inn Express is 8 minutes from TWU campus