Roger Scruton's BBC TV program: Why Beauty Matters
This web page on BEAUTY is sponsored by The Roger Scruton Bibliography
Roger Scruton interviewed by C.S. Morrissey on May 5, 2013, about "Reclaiming Beauty"

Read more about Roger Scruton on BEAUTY:
First love on the edge of eternity (June 23, 2014)
Without sacred space for beauty, no true love exists (Apr 28, 2014)
Connecting truth with beauty exalts them both (May 27, 2013)
Scruton assails ugliness passed as art (May 27, 2013) [PDF]
Beauty helps us find our way out of the storm (May 13, 2013)
Problems arise when beauty is subjective (May 13, 2013)
Ideology versus Beauty (Apr 29, 2013)
People need beauty (Apr 15, 2013)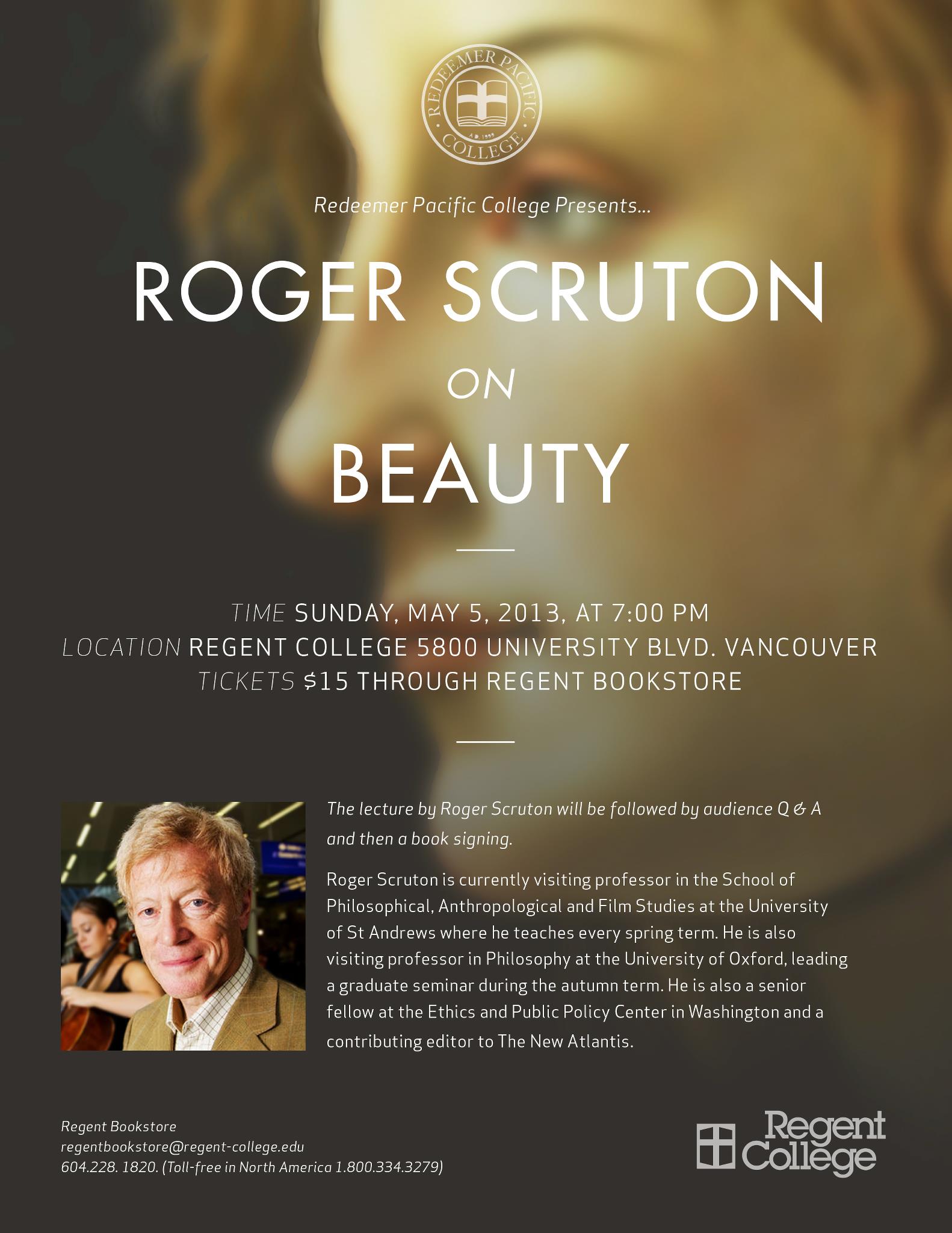 ROGER SCRUTON ON BEAUTY: Sunday, May 5, 2013 @ 7:00 p.m.
at Regent College 5800 University Blvd., U.B.C., Vancouver, B.C.
Tickets were $15 at RegentBookstore.com 604-228-1820
The 7pm lecture by Roger Scruton was followed by audience Q & A and then a book signing.
DOWNLOAD the MP3 audio file
recording made of this event:
"Roger Scruton on THE NEED FOR BEAUTY"